Monday March 22, 2010

Amanda came to the studio for her wedding hair and makeup and came back a couple of days later, this time to get ready for her boudoir photoshoot.  So FUN!  She wanted a strong eye and lips with a fun off to the side curly pony that she would eventually take down for her change of looks.  The straight bangs are so darling.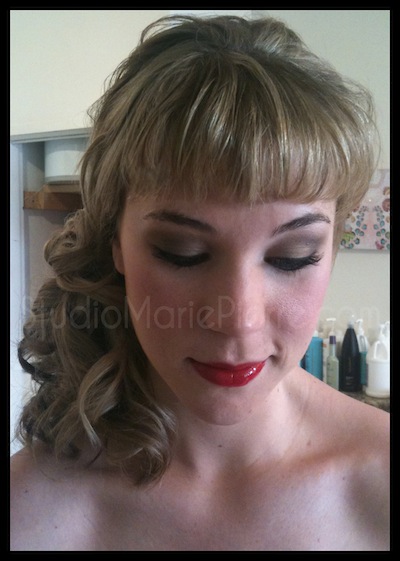 Love the smokey eyes, false lashes and red lips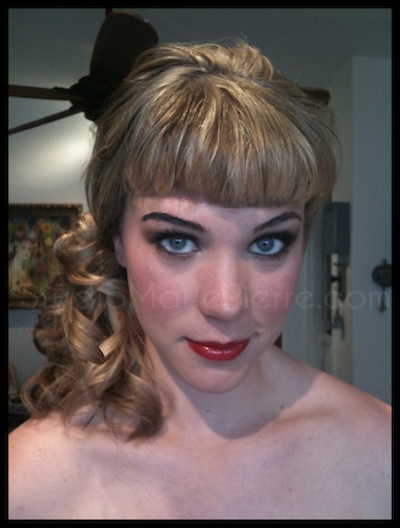 On her cheeks, I used my new favorite MAKEUP FOREVER HD blush.
Congratualtions Amanda wishing you and your husband a lifetime of happiness. Don't forget to come back for a visit when the little is here! :heart:
Sweet tooth the size of Africa…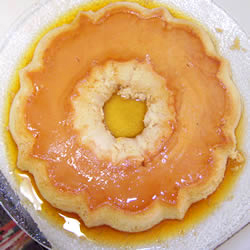 …I kid you not. I've been quiet involved in my kitchen today (baked ziti, garlic bread for tonight) but I'm *most* looking forward to try a classic Spanish flan recipe that's just about done.
Enough with my sweet tooth, how's your Monday treating you so far?  Are you at work or at play?
Have a great one.