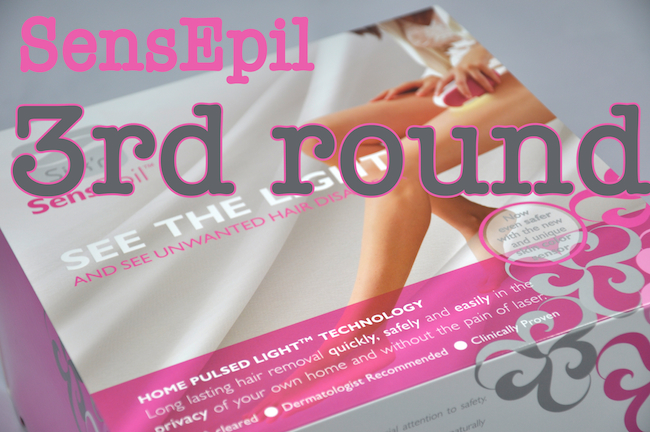 Recently I introduced you to the Silk'n SensEpil at home hair laser device that promises professional-grade results…over time. This is treatment 3 of an 8 treatment review and testing period.
Last week ladies I reported some noticeable improvement in diverse parts of my bod. I was excited to see what would happen after round 2…  Well, are you ready???  I am thrilled to announce my toes are completely hair free! The sucker on my chin hasn't grown back either. And just so you know I'm starring in a 5X magnifying mirror! My frazzled bikini line and underarms are looking way more civilized. Between the hair that seems to be completely gone and the hair with a much slower regrowth, I only had to shave twice last week. Yay for me. :biggrin:
I methodically zapped again last night, hardly feeling anything at all. I had the power cranked to medium/high. I totally dig the zapping process… ZAP! ZAP! ZAP! There's something very satisfying about doing your own hair removal.
So far I am extremely pleased with the outcome of my SensEpil and imagine it's only going to get better.
With a price tag of $499 the SensEpil isn't cheap and may not be the right purchase for everyone. For me this is turning out to be a God sent. The days of being permanently smooth are around the corner.
What do you do for hair removal?