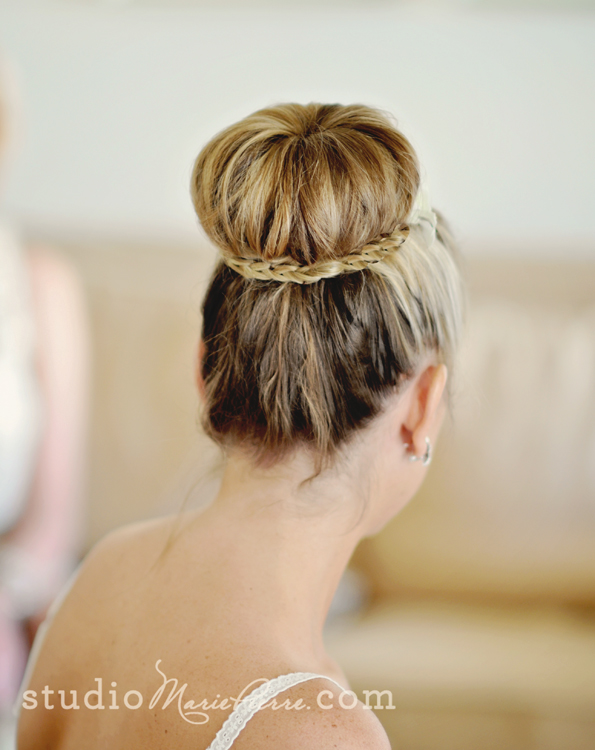 Melissa knew excactly what what she wanted for both her hair and makeup. Molly Sims inspried updo and very soft makeup with false eyelashes. She had come in for a trial a couple of month prior to her wedding.  I was looking forward to seeing her again on her big day.
Her wedding and reception took place at the Reach Resort in Key West March 10, 2012. I met her and her lovely mom in her room to get them both ready.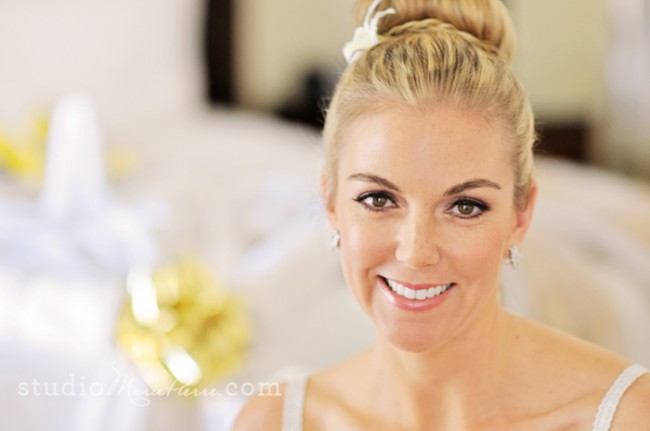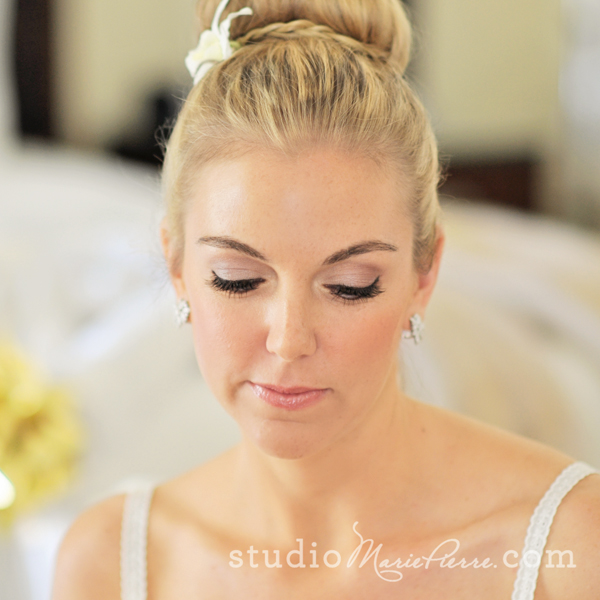 I love the classioc chignon paired with a small braid. Braids are so in right now! The flowers add the perfect delicate touch to Melissa's style.
Congratulations Melissa!!