There is nothing quite like the feeling of reliving your gorgeous wedding day once you see your wedding photos, but imagine seeing your wedding video! Having a videographer for your big day is so important, especially because that technology is so widely available. Videographers can capture moments in your wedding day that the photographer may not be able to capture fully, simply because of the different nature of still photography vs. video. Having both posed and candid shots of your wedding day are priceless treasures, but it's also wonderful to be able to see the growing smile of your groom as you come down the aisle, and your parents happy tears when you are pronounced "man and wife"!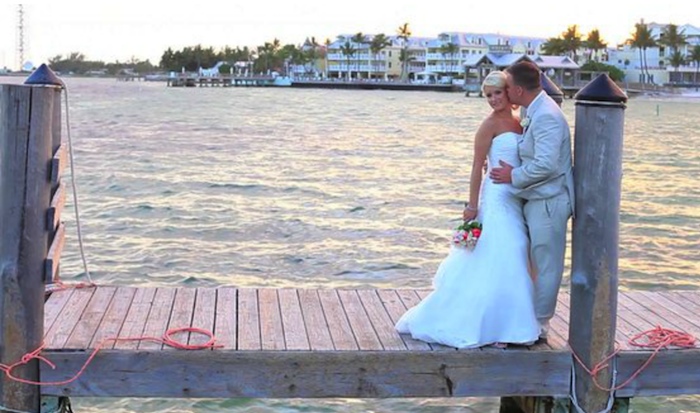 The Wedding Video
Stephanie was styled by SMP team, for her wedding day. She was absolutely stunning with her hair done in a classic off-to-the-side bun and adorned by a tropical flower. Her makeup was airbrush and kept natural with an emphasis on the eyes. The couple kept their look very beachy, with light gray suits for the men and peachy-pink dresses for the ladies. The whole wedding party looked absolutely fabulous together at this Reach Resort and Casa Marina wedding.
Actually, you know what? Let me go ahead and allow the video tell you the story. Click below to watch Stephanie and Ian's Key West wedding video, created by the talented and creative Marcela Video.
Vendors:
Hair & Makeup: Galina Studio Marie-Pierre
Vdeography: Marcel Video
Ceremony: Reach Resort
Reception: Casa Marina
Wedding Planner: Soiree Key West
Flowers: Love in Bloom
Photographer: Studio Julie
Officiant: Rev. Steve Torrence
Cake: Croissants de France
DJ: Visualize Entertainment