Of course, I don't play favorites with my brides. Every single one of them is beautiful and their special day is equally important to me and my team. Olga certainly bears a special place in my heart.
I love hearing the story of how each bride was led to have their wedding in Key West, the most beautiful place on earth. One of our recently married brides, the gorgeous Olga, agreed to share some of these great details with us. She was so excited to share her story with our readers, and we are thrilled be be able to tell it! And I am beyond thrilled to share these incredible images by Megan Ellis.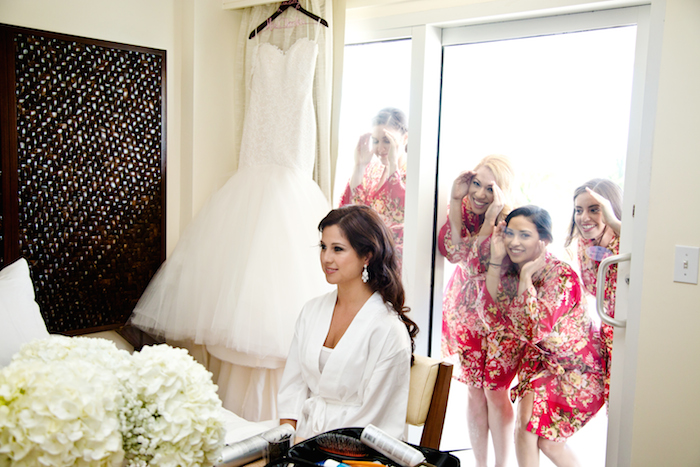 This is one of those weddings that was just so lovely and classy that I had trouble narrowing my selection of photos down to just a few. This gorgeous Reach Resort Wedding Key West may be a great inspiration for future brides who have booked this exceptional venue!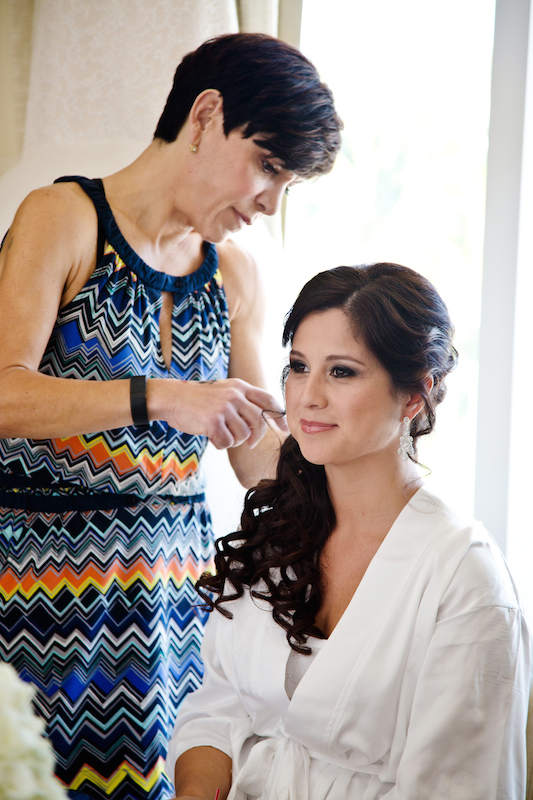 Marie-Pierre and the Bride
I love this photo of me styling the bride! It's so exciting to be able to take such an important role in a bride's special day. Olga knew exactly the look she was going for.  She wanted to look natural with a strong smokey eye and dramatic lashes which we decided to name the "Miami natural". Hahaha! She wore it beautifully with her hair swept off to the side and worn low with loose curls. She was so glam!!!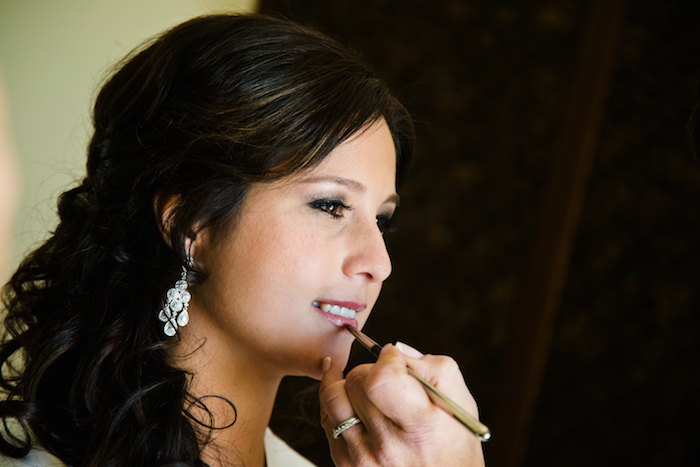 Questions for the Bride Regarding Her Reach Resort Wedding Key West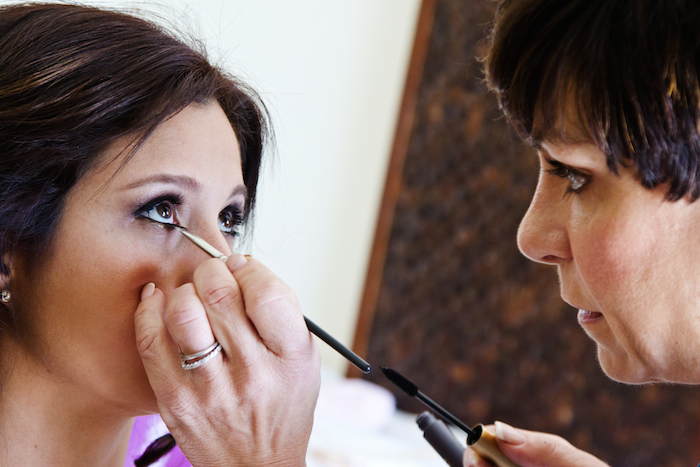 What inspired you to have a Key West Wedding?
We live in Miami and wanted a little getaway that we didn't need to fly for. We decided to go to Key West since neither of us had ever been. We loved everything that Key West had to offer and when it came to decide a venue for our special day it was the top of our list. Our theme was shabby chic and the vintage style of Key West architecture truly inspired us.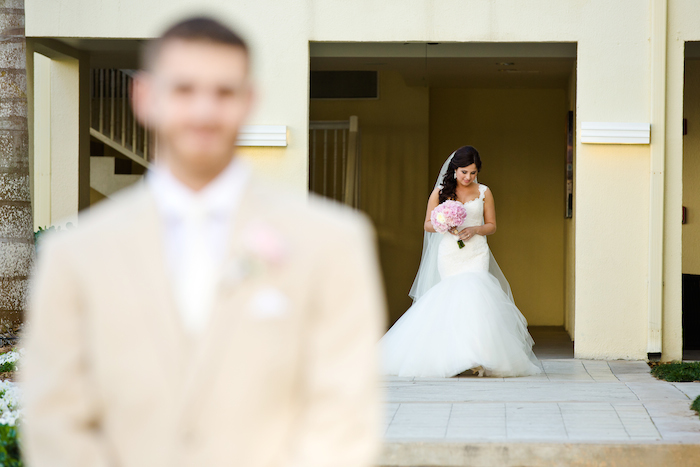 What was your favorite aspect of wedding planning?
The little details that our family helped us create made it unique and special. These details included DIY honeys jars as our favors with the help of my mother, vintage camera we found at a garage sale, the antique skeleton keys found by Ethan's parents that were used for our place cards, and my father helping with the calligraphy for the invitations and chalkboards. We really enjoyed creating our wedding as a family.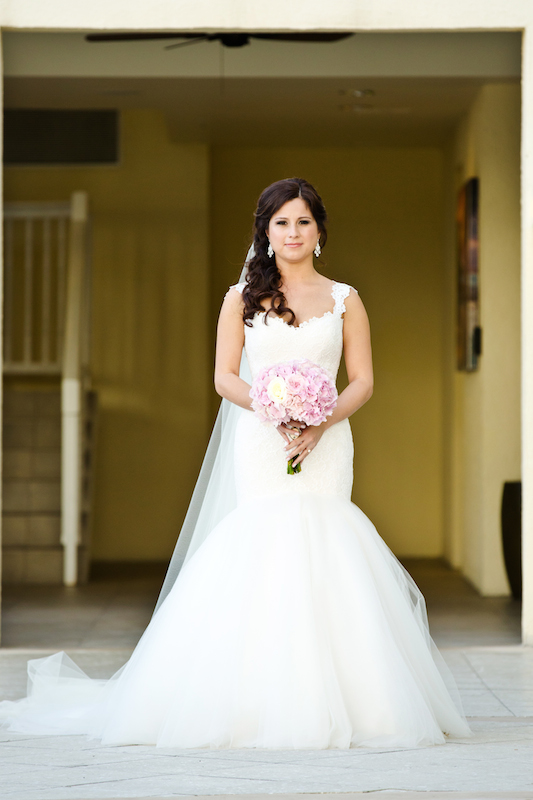 How did you choose your vendors and who were they?
We researched a whole lot and met with many vendors in Key West. We ended up choosing our vendors by how they matched and understood our vision for our wedding. Our vendors included Marie-Pierre for my hair and makeup because she understood what "Miami natural" looks like

We chose Nika from Soirée Key West because she understood our shabby chic vision and surprised us with even better ideas that I could of never imagined. We chose Megan Ellis as our photographer because of her artistic ability to capture the moment and details that we so much wanted to remember from our wedding. For videography we chose Jon from Cineaverde, I am sure if anyone has seen his work would understand why we chose him. His videos capture the true essence of your wedding day. Our DJ was Anthony from Miami- Infinity Sound Production, our guests could not stop dancing! We chose Key West Foto Fun Booth which was another fun way to capture our day and it was a hit with our guests! And finally we chose The Reach Resort for our venue because of the gazebo located in paradise.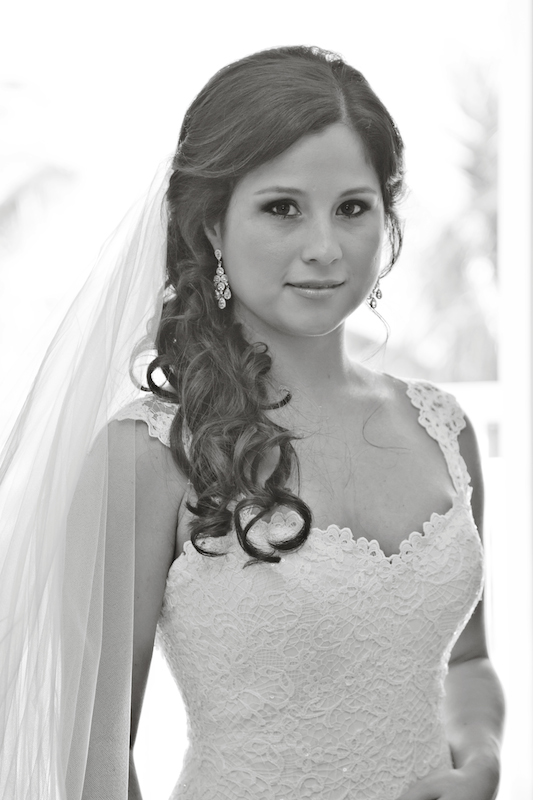 One of my favorite portrait of Olga
 Tell me about your first look and what were the reasons to have one?
Since we were getting married not too long before sunset a first look was important to us. It also allowed us to have a moment just for ourselves and talk about how exciting our day had been up to this very moment. When I look back at the pictures I am so glad we had one since it really captured how nervous and excited we were about seeing each other for the first time. It really makes you remember all the emotions we were going through at the first sight of seeing each other.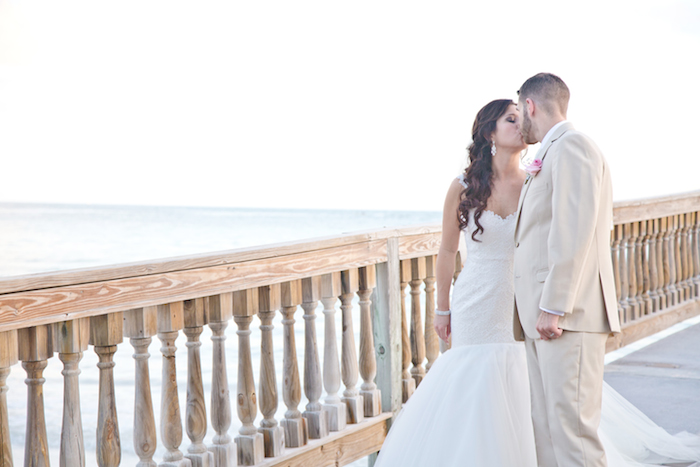 Describe your Cake and Flowers
Our wedding cake vendor was Key West Cakes and they did an amazing job creating a beautiful ombré cake. The cake was beautiful and delicious! Ethan did not have many requests for our wedding but did have one important request which was for our cake flavor to be strawberry shortcake. Honestly it was very difficult to decide during the cake tasting which flavor we liked best. So we decided to go with key lime for our second choice as it was very fitting. Our centerpieces were multiple canisters of vintage bottles, milk glass vases containing florals of Pink French Tulips, Creamy white Roses, creamy white Lisianthus, white baby's breath, pale pink roses, pink hydrangeas and Pink Ranunculus. Some extra touches were also added like vintage books wrapped with pink and champagne ribbon and candles. The bridesmaid bouquets were white hydrangeas and my bouquet was light pink hydrangeas with pale pink roses and creamy white roses. I really wanted that romantic feel since we were getting married the weekend before Valentines Day.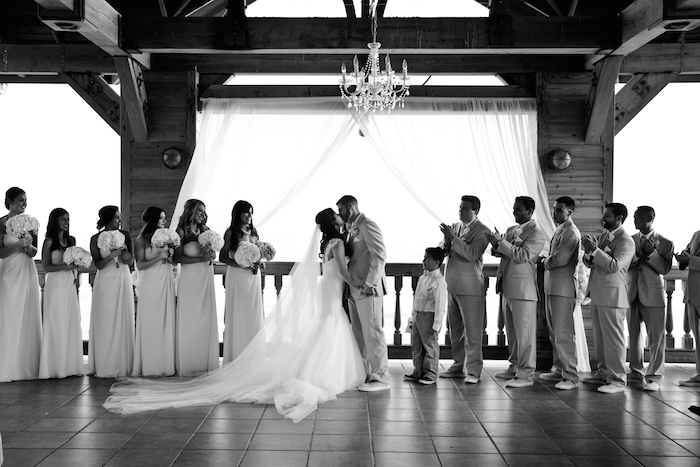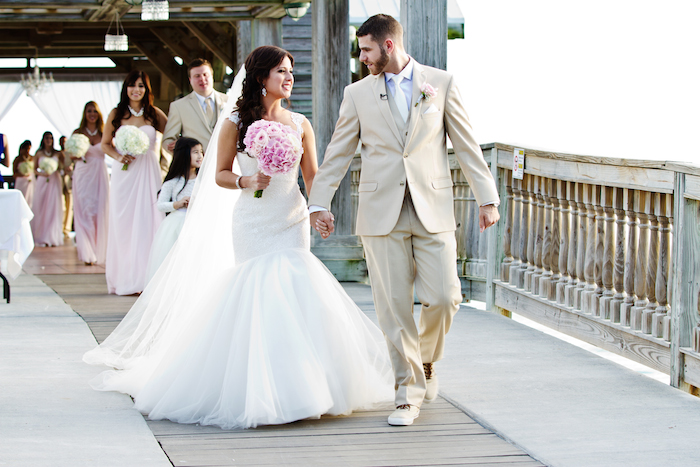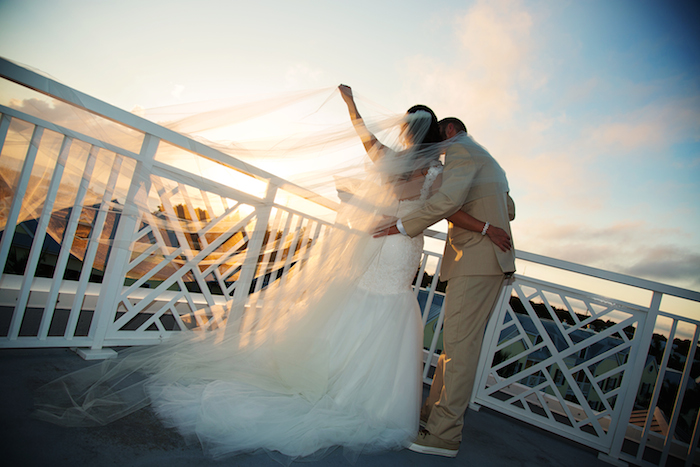 Vendors
Venue – Reach Resort Key West
Hair and Makeup – Studio Marie-Pierre
Wedding Planner – Nika from Soirée Key West
Photographer – Megan Ellis
Videography – Cineaverde
DJ – Anthony from Miami Infinity Sound Production
Photobooth – Key West Foto Fun Booth