We're all convinced that wedding photography is an absolute must, but wedding videography is quickly becoming equally important! I just love watching a great wedding video, especially of a wedding I was a part of, so I can only imagine how much more exciting it is for the happy couple themselves!
This beautifully-edited video by Cinea Verde Key West wedding videographer, is a new generation of wedding videos, combining the beautiful images of Key West with creative shots of Ben and Lori's wedding, all put to lovely music.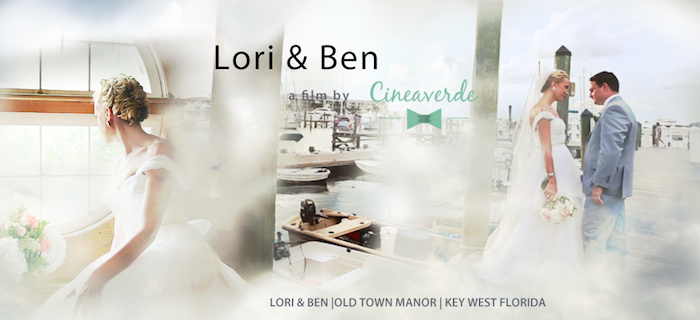 My favorite part about this video is that Cinea Verde captured the couple's wedding vows and one of the wedding day speeches. These are always the parts of a wedding day that become a blur in later years, and having this video will be a treasure for this couple!
Brides, if you are looking for a special way to capture and showcase your wedding day, I highly recommend this! Having a wedding video like this is something you will always enjoy.
Check out the full post of Lori and Ben's special day here.
Vendors:
Ceremony: Old Town Manor, Key West Florida
Planner: Just Save The Date
Videographer: Cineaverde
Catering: Great Events
Florists: Love In Bloom
Hair/Make-Up: Studio Marie-Pierre
Cake: Key West Cakes
Photography: Filda