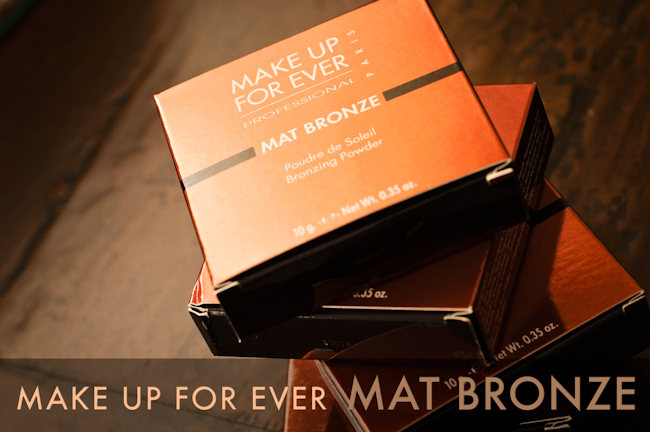 Bronzer is truly a must-have, good bronzer that is, the kind that creates the perfect sun-kissed glow. A bad bronzer, on the other hand, can look too obvious, or worse, muddy. Or even worse, a bronzer with shimmer overload can make you look greasy and shiny like a disco ball. Which brings me to this…
Isn't it odd that bronzers devoid of shimmer are hard to come by?? I just don't get it. It's one thing to carefully choose where to place highlights on my face, and quite another to sweep shimmer ALL OVER it.  Maybe if I were 12…
SO… Make Up Forever has done it again with their fabulous products, and has me head over heals for their newest addition Mat Bronze ($30).
Packaging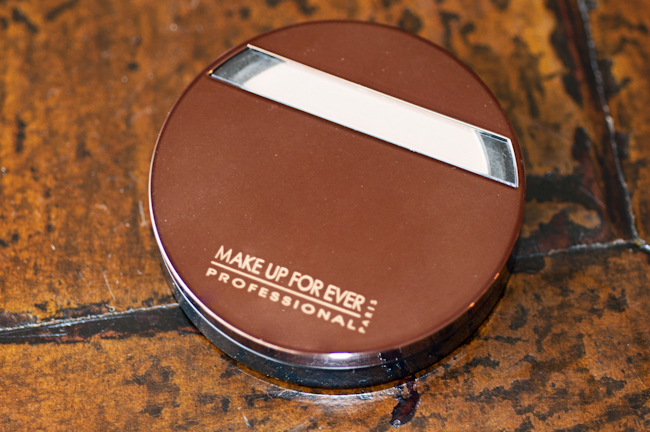 Mat Bronze comes in a metallic bronze case with a magnetic snap-closure. Very attractive with a luxurious feel.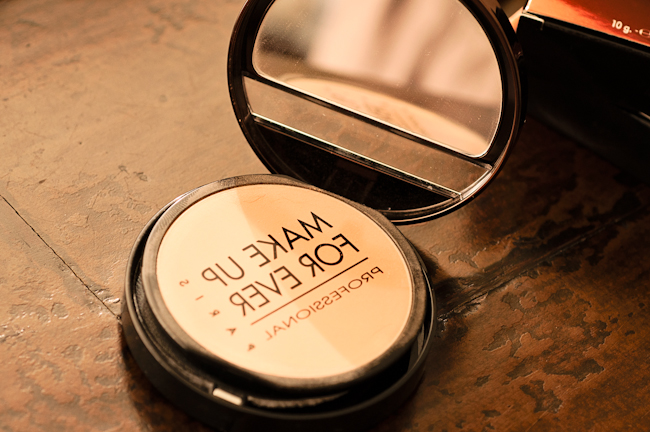 The compact top pan flips open to a another pan that has a puff applicator. Why the powder puff?? It's useless. I know this sounds harsh, but use a bronzer or contouring brush for optimal result.
The formula

An oil-absorbing bronzing powder for the face, MAKE UP FOR EVER Mat Bronze was created especially to give skin a tanned complexion – without a glimmer of shiny-looking shimmer. The powder absorbs any skin slickness while adding a healthy natural-colored glow.
This is all true, my lovelies!
The texture of Mat Bronze feels like butter. It's so smoooooth and blends effortlessly into the skin, disappearing, and leaving behind the perfect color. It gives a healthy glow without the actual glow.
Another plus, the powder finish of the formula literally sets my makeup, ensuring a long-lasting matte finish. It makes my clients and me so happy, especially when dealing with the South Florida heat and humidity.
Shades
There are 4 shades available, which I love:
10 Apricot
20 Honey
30 Cinnamon
40 Amber
I often find bronzers to be too intense on light skin. With 10 Apricot, even the lightest beauties will be able to enjoy a very natural sun-kissed glow.
10 Apricot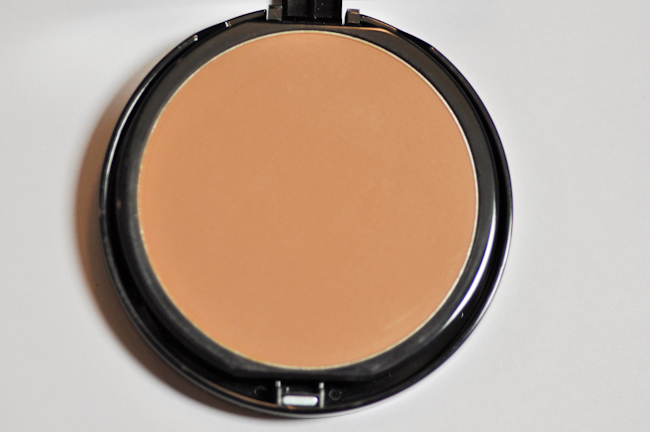 20 Honey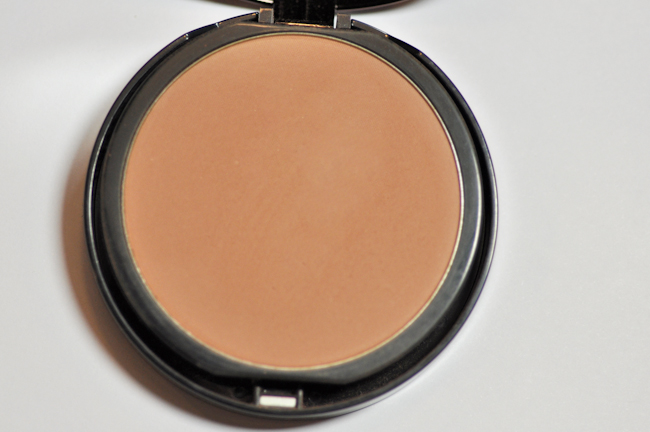 30 Cinnamon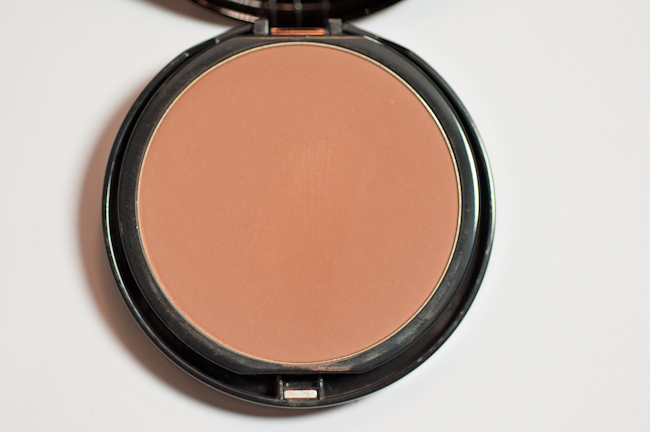 40 Amber
Love this stuff!!!
Studio Marie-Pierre Rating: A+