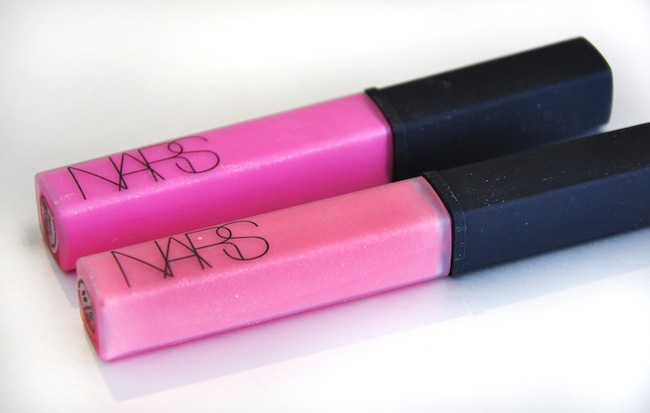 Nothing gives a girl greater pleasure than sizing up new beauty products. Today I satiated my urge to indulge with two glosses from NARS, 2011 spring collection: Super orgasm and Angelika.
Named after their best selling blushes bearing the same identity, Angelika and Super Orgasm, are part of five limited edition lip glosses. These glossy girls retails for $24 each. They're both re promoted colors launched last summer. Missed the boat. Glad to see them again.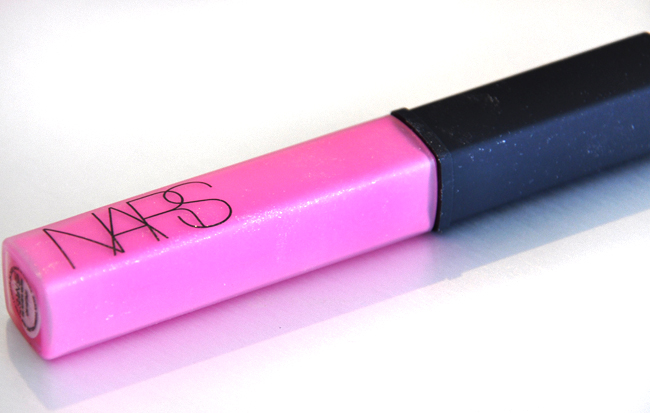 Angelika is so pink! She may appear cool with her strong blue undertone, but looks great on warmer skin like mine. Pink with gold and silver shimmers.  Strong color payoff that mellows out after a few minutes. GORGEOUS!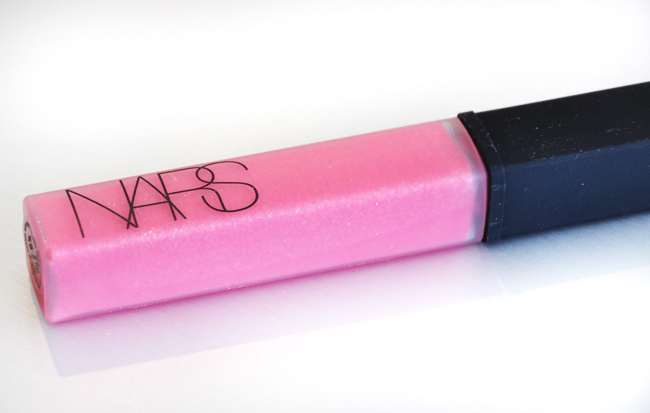 Super Orgasm will suit the girl looking for warmer climate. Strong amount of golden sparkle (but by no mean over the top) in a peachy pink sheer color.
With a name like Super O I was expecting at tad more sass and color. After wearing it for a few day I came to the conclusion that Super O is less pigmented than regular O. Go figure.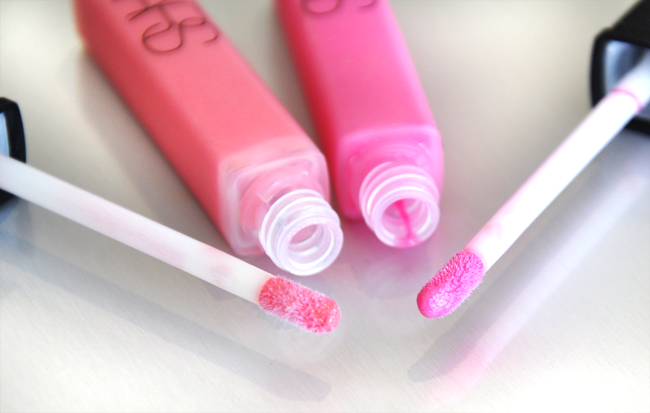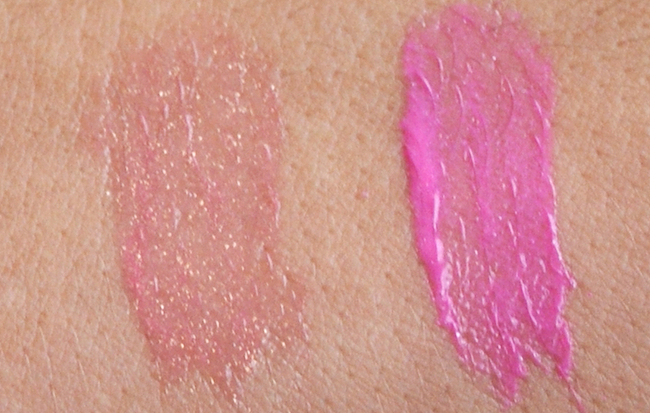 Studio Marie-Pierre Rating: Angelika A; Super Orgasm B-
It's my weekend! I do have an astonishing amount of stuff to do, but I'm still totally looking forward to 1/2 face makeup and my Juicy wear. Speaking of Juicy I just discovered an online outlet. Huuuuuge discount on their most popular items. I think I need a pink laptop case.