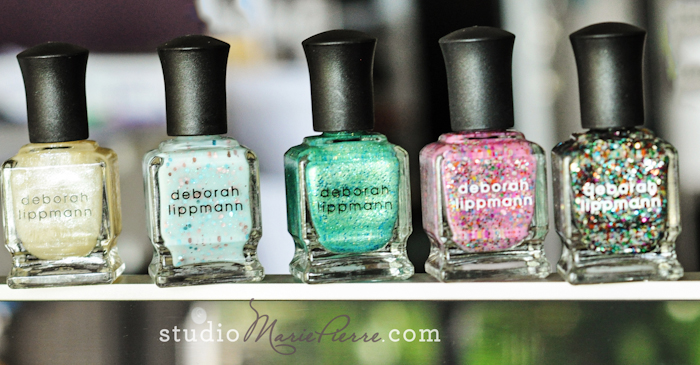 My long-time (and a favorite) client Jessica was sitting in my chair a few days ago getting her hair did, when I noticed her lovely fingers, or should I say finger nails. They were lacquered in a minty green shellac with little glittery particles sparkling all over. Ooooooooh…. :wub: She quickly gave me the lowdown.
Turns out she bought a few chunky glitter nail polishes on the Internet from a lady who mixes them by hand. Unfortunately, these polishes are barely available due to her mile-long waiting list. WHO HAS TIME TO WAIT? After doing a little research of my own, turns out mixing your own polish isn't that complex… or so I thought.
My first mixing turned out great.  See photo on my FB page. Unfortunately, after a few days, I noticed the glittery particles in the bottle had completely lost their color. Blah. I found out later, the trick is to use Polyester particles. Those, my lovelies, are IMPOSSIBLE to find. I tore the Internet apart and came up with absolutely nada. I did, however, stumble upon Deborah Lippmann Glitter nail polish. THE END. I bought 5. Holla!
The formula
The formula thickness varies from polish to polish depending on the amount and size of glitter. 3 coats will give you the full effect.
The 5 of them dry reasonably quickly, although each additional coat added quite a bit of time.
The colors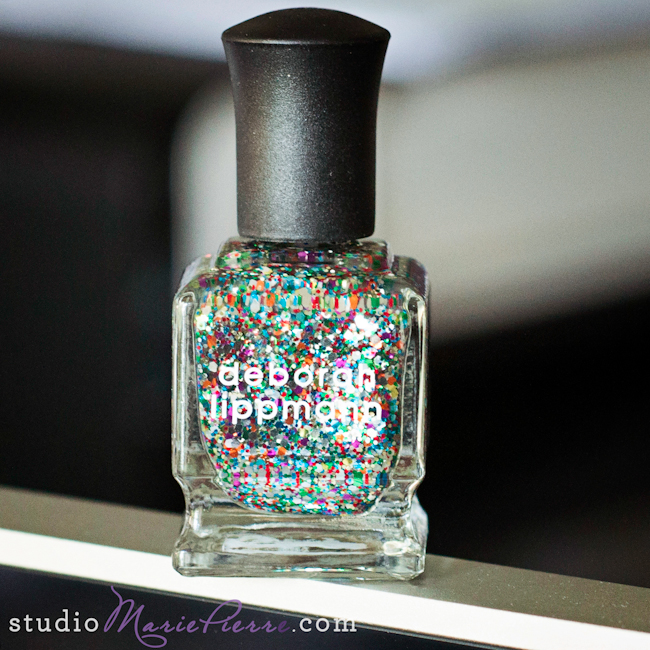 HAPPY BIRTHDAY is so much fun! It's a clear nail polish with multi size and color glitters. I like one coat to give my nails just enough sparkle, but I can see how 2 or 3 layers would be great depending on your party mood.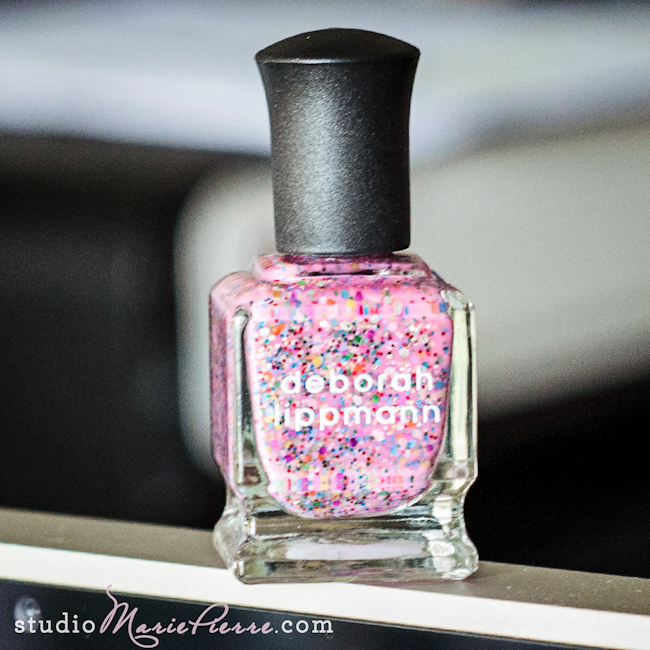 CANDY SHOP is the one for you if you like pink and glitter!  The color pay off is pretty strong with lots of different glitter sizes and colors in the  mix. I love it!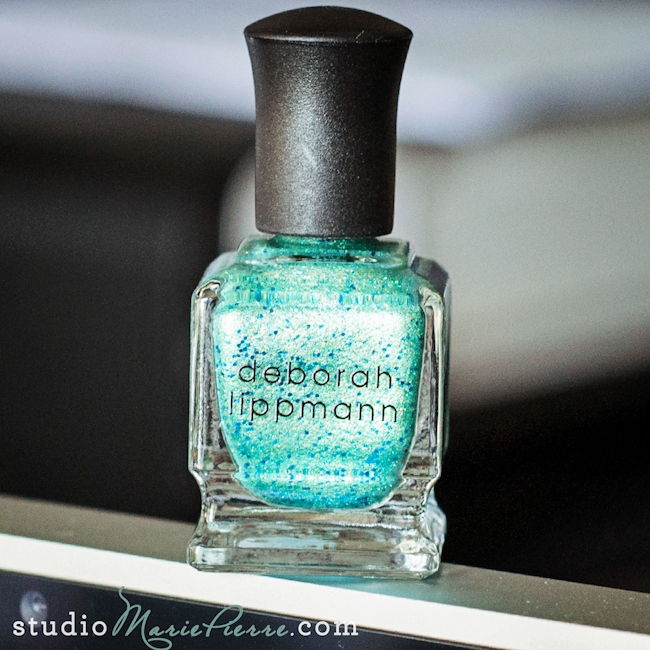 MERMAID'S DREAM is sooooo pretty… Seafoam glitter base with gold microglitter and medium bright blue glitter. 3 coats will give you a gorgeous finish. The formula is a tad gritty. Nothing a top coat won't fix. :heart: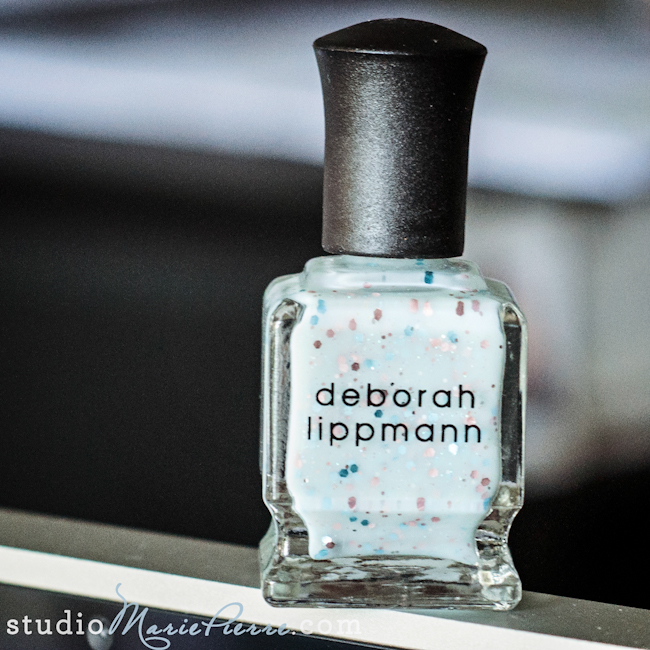 GILTTER IN THE HAIR is for the girl in search of subtle and delicate. The baby blue base is very sheer, with light pink and light blue hex glitter and small, round glitter. The glitter is not really sparkly. I like it layered over my French Mani. Sublte is nice sometimes!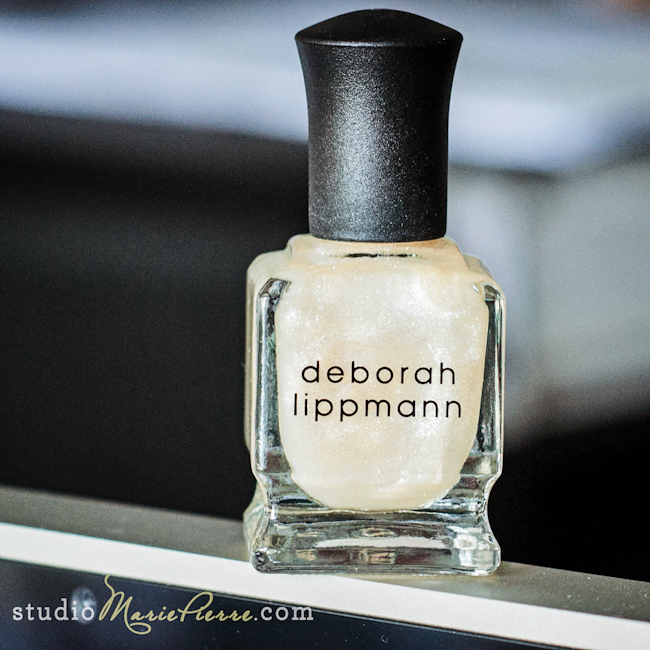 BRING ON THE BLING is the definition of chic! This is a wonderful polish if you just want a hint of color with some sparkles. It has a yellow undertone and layers best over warm colors. A keeper!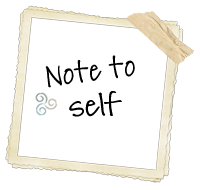 Chunky glitter polishes that aren't packed with glitter are tricky to apply. And practice will defenitley help. The best way I found to apply is by placing small dots of polish onto the nail, and to lightly extend out. If you're going for more than one coat, wait until the polish is completely dry. Otherwise, not only will it take forever to dry, but  you'll also risk dragging particles from your first coat. Be patient and use a little electrical fans to speed things up.
Studio Marie-Pierre rating: A+
Deborah Lippmann polishe ($18) can be found at  Neiman Marcus . Nordstrom . Barneys New York . Bloomingdales . Holt Renfrew.
WHICH COLOR IS YOUR FAVE? :biggrin: