Wearing your hair up in a ponytail is an easy way to look polished and pulled together with minimal effort. Now with the holidays right around the corner, how about dressing up that pony for a little glam? Here's seven ways for seven days that only take a few minutes.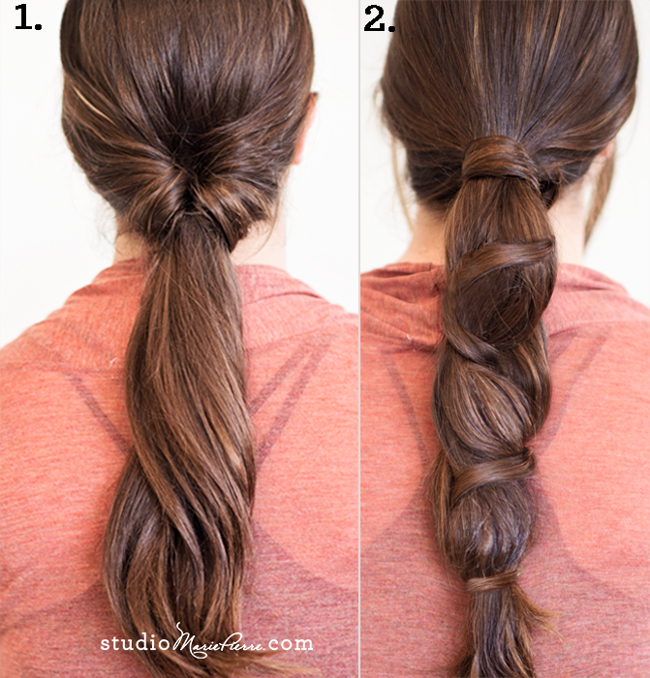 1.  Inside Out
-Put hair in a low, loose ponytail.
-Loosen the ponytail base by sliding the elastic downward.
- From underneath, put two fingers up through the base of your ponytail right above the elastic, creating a small opening.
-Flip the ponytail upwards and pull it down through the opening.
-Pull it tight and smooth out.
2.  3 Braid Pony
-Put your hair in a pony, secure with an elastic.
-Wrap a piece of hair around the base to hide elastic. Secure with bobby pin.
-Take 3 strands of hair making sure the one in the middle is much smaller than the other and start doing a classic braid.
-Secure with an elastic and wrap a small piece of hair around it. Secure with bobby pins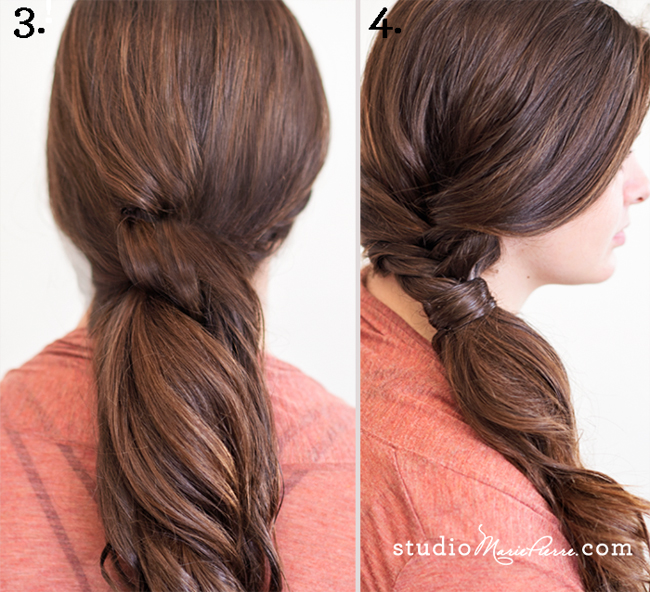 3. Knot It Up
-Create a low ponytail at the base of your nape leaving 2 sections out on each side.
-Take the section not included in the ponytail and make a knot.
-Tighten the knot and secure by sliding from underneath some bobby pins. Smooth out any bumps.
4. Fishtail Ponytail
-Start a fishtail braid and stop about a quarter down the hair.
-Secure with an elstaic and wrap a pie of hair around it. Secure with bobby pins.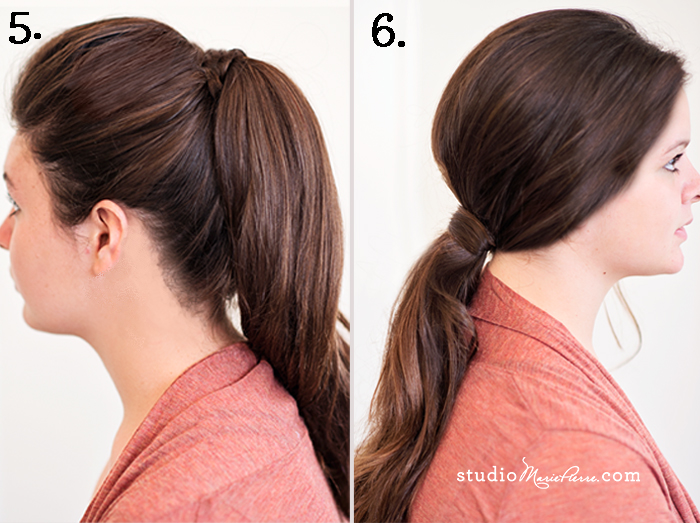 5. Texture On Top
-Backcomb the top section of your hair.
-Using a spray wax or hairspray, create some texture by running some product through the top of your hair and using your fingers.
-Put your hair in a ponytail. At this time be careful not to flatten or mess up the top section.
-Once your hair is secure with an elastic, you can adjust by pulling lightly on the top to add more height/body.
6. Bouffant
-First, backcomb the entire head of hair and apply some spray wax through the ends.
-Then create a low ponytail. Make sure when you secure the ponytail with an elastic not to pull too tight or to flatten the top.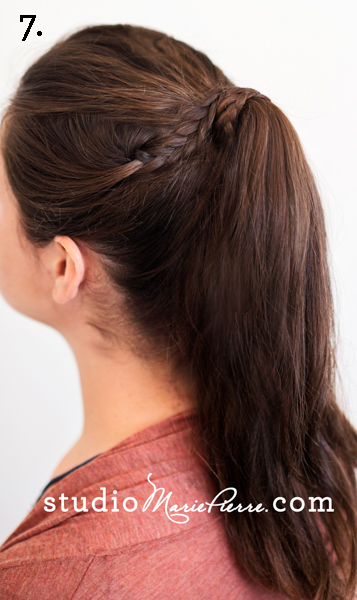 7. Braid Accent 
-Section out all the hair from your ear forward on one side.
-Proceed to create a braid  by the side of your ear. At this point you can decide what type of braid you want – fishtail, regular, twist braid, Deutsch. You can also do more than one braid if your hair is thick enough.
-Once your braids are done, incorporate them with the remaining hair and put it in a ponytail as you normally would. You can also leave a braid out and wrap it around your ponytail like I did.