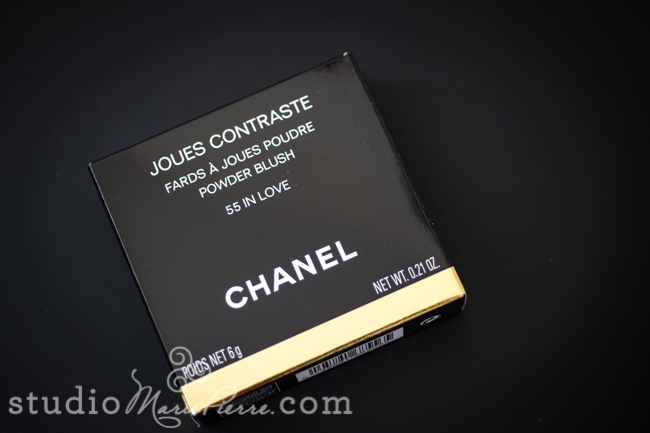 Chanel, In Love Joues Contraste Blush $49.00 is the perfect summer blush. Gorgeous pinky coral with a hint of gold shimmer.  It imparts the most delicate flush on the face that really does wonder for anyone's complexion.
Texture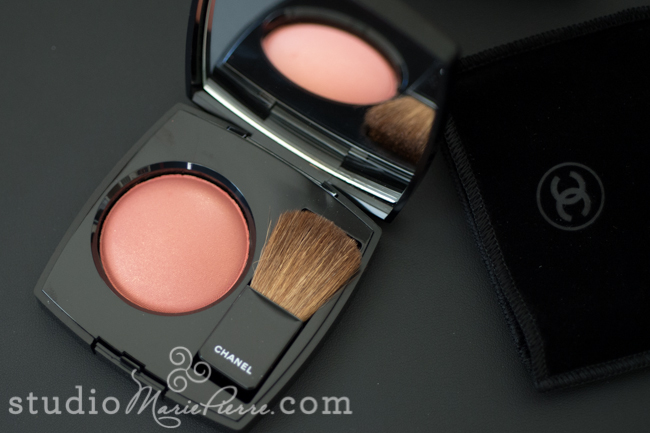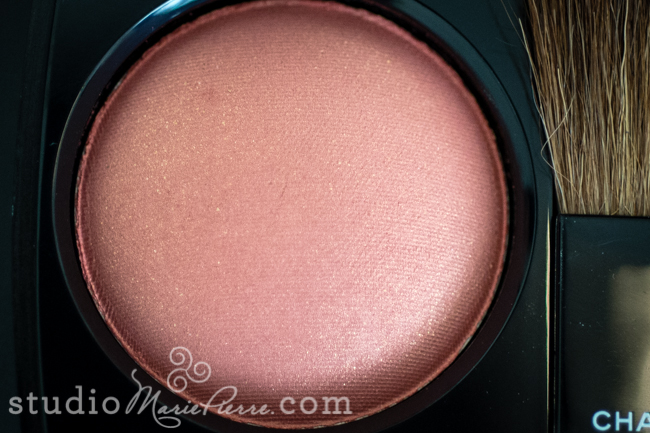 In Love is buildable. With several swipes it can be as vibrant and bold as it looks in the pan, or be applied more sheerly for a softer color. The shimmer is simply exquisite nor too chunky nor frosty it gives the illusion of very fresh, healthy, glowing cheeks. It reminds me a little of Nars orgasm, but tone down.
I should mention that I do have very oily skin and find shimmery blushes overall to only accentuate my pores and shine. This one contains just the right amount of shimmer.
Packaging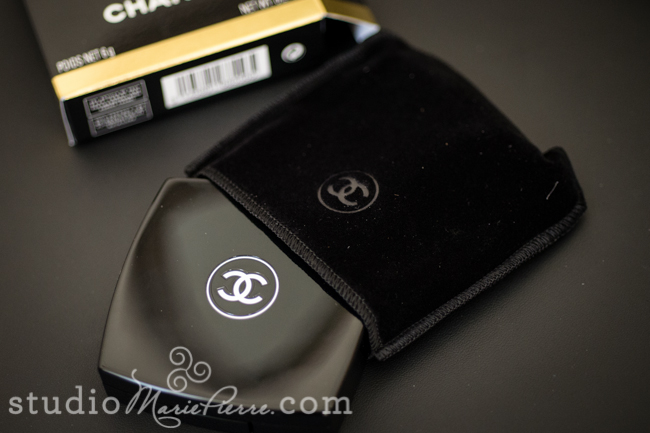 As always Chanel packaging is so chic. The little compact is extremely well crafted and sturdy which I totally apprecaste with my makeup kit constantly on the go. Can't say anything about the brush that comes with it, as I only use my own makeup brushes. But I'm pretty sure you better off using something else. Generally speaking these type of brushes are limited.
If this shade doesn't suit you I'm pretty sure you'll bound to find the right one on their webiste.  Chanel Joue contraste comes in 11 shades total all part of their poermanent collection.
Studio Marie-Pierre Rating: A