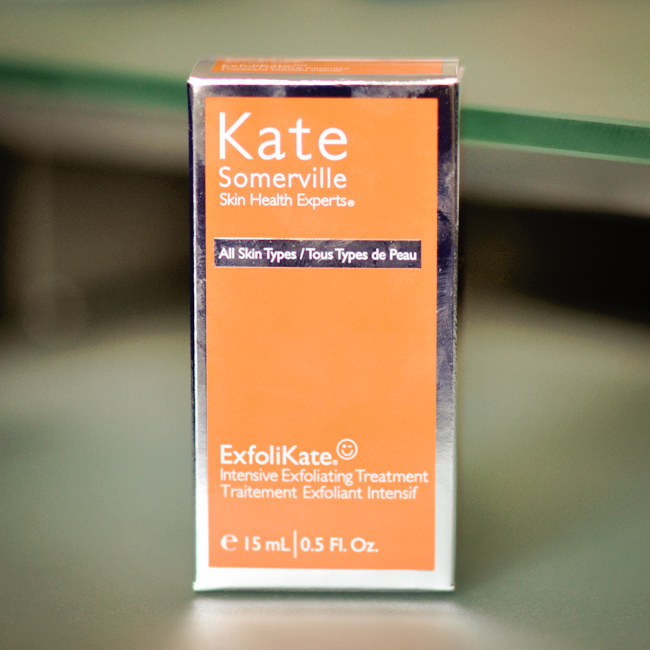 I am a skin care fanatic! I love creams, lotions, potions, serums, cleansers, and anything with high-grade exfoliant power. Just recently, one of my local clients (thank you Elaine!) gave me a sample of Kate Somerville ExfoliKate Intensive Exfoliating Treatment. I've seen it all over the Internet, but I've never gotten around to trying it.
Now, ExfoliKate is getting a lot of use in my bathroom.  A salicylic-based exfoliant designed to brighten and decongest, I put a small amount  on the tip of my finger and apply in circular motions.  ExfoliKate has scrubbing microbeads and three powerful enzymes – papaya, pineapple, and pumpkin – designed to effectively clean pores. I leave it on my skin for up to two minutes, sometimes longer, and then rinse it off. I also like to use it in the shower because steam helps activate the ingredients.
The smell is earthy and spicy and rather pleasant.

As a side note, I was a little concerned with irritation. Some of the reviews out there had strong warnings about intense stinging and burning sensations. I'm happy to report that I did not experience that whatsoever. However, for those of you with sensitive skin ExfoliKate Gentle Exfoliating Treatment may be a better option.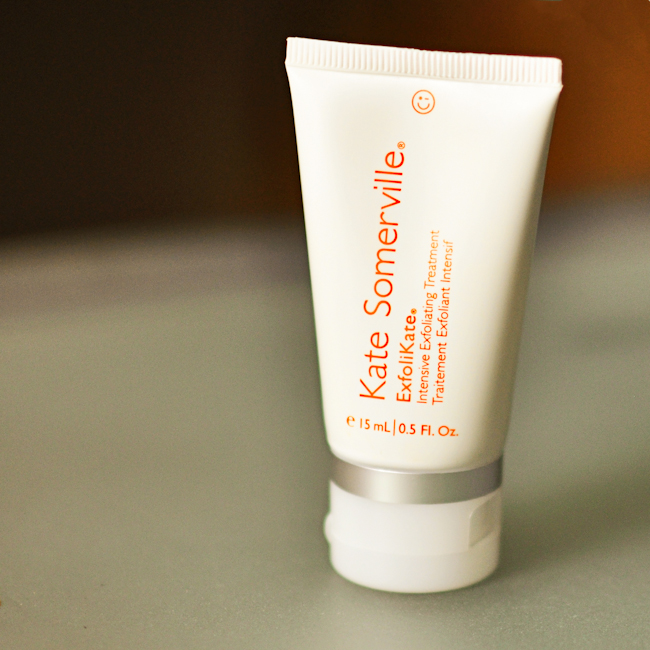 I use it a two to three times a week depending on how my skin looks and feels, and I'm really happy with the results. I think my skin glows brighter and definitely feels smoother after each use.
The price is killer – 2 oz. for $85 – but thankfully a pea size of the product goes a long way.
Studio Marie-Pierre rating: A
What skincare products have you been loving lately?