Friday September 24, 2010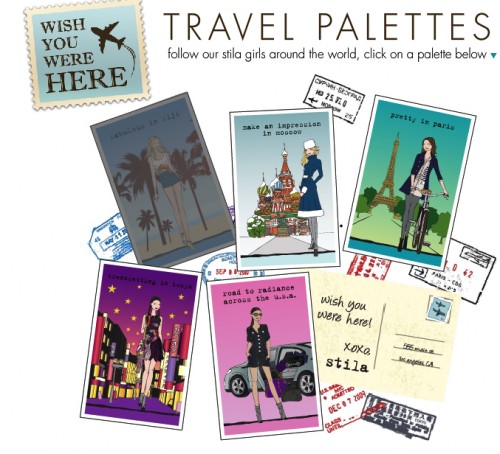 Ola my beauties! I just wanted to share a great deal that Stila Cosmetics is offering on their travel eyeshadow palettes. For just $10 you can get a beautiful eyeshadow palette valued at $65! Awesome bang for your buck! :biggrin:
Each palette comes with four shades, one convertible that can be used as blush, and a how to instruction card. Each palette is based on its own travel theme with the shades corresponding to the specific place the theme is based upon. Stila is launching a new palette each month. They have launched the first four themes already. The 'Fabulous in Fiji" shades are scheduled to come out in mid-November.
There are pros and cons: Travel palettes are only the size of an index card, so these beautiful colors will only last so long. This deal is still a great value though! Even better, the travel size are the perfect size for your purse. At just $10, you can snag up more than one theme – affording you to be "Pretty in Paris" one day and "trendsetting in Tokyo" another!  HAPPY SHOPPING!!!!
Hope you have a fun Friday I'm heading to the studio for a couple of weddings. Hope to take some good shots and post them later. Hasta la vista baby!