Is the gloom, doom, and frigid weather wreaking havoc on your gorgeousness? Follow my lead, get yourself a glow. Not only will you instantly look better but your mind will thank you…  Tan skin is known to cheer people up!
Doubtful? Then you should check out all the bronzed babes as they leave the studio after their treatment. They're feelin' great and lookin' fab.  Don't take my word for it, see for yourself. You won't be disappointed.
The other huge advantage of spray tanning is the lack of UV damage. Unless you've been living under a rock, I'm pretty sure you all know about all the horrible things the sun does to your skin.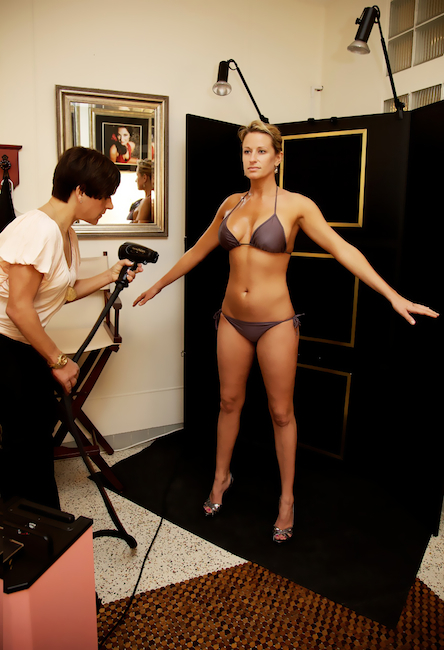 Here I am spray tanning Amanda (we work together) who by the way is a regular. Amanda claims an instant 5 pound drop comes along with the spray tan. Ha! If that could only be true. Tanner and slimmer in a blink of a pepper.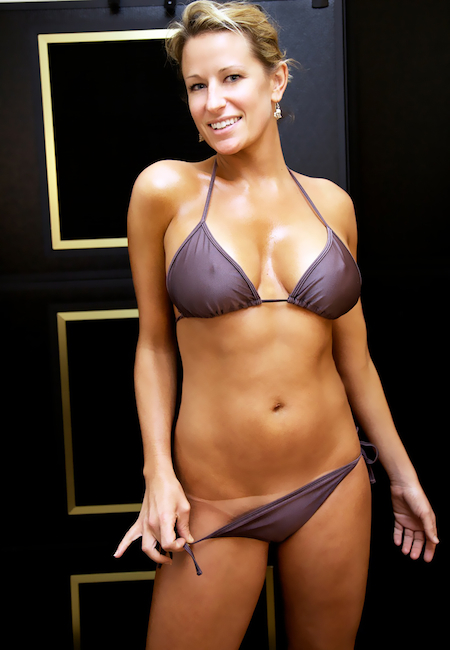 TA DA!  Application including drying is about 15 minutes.  We fully customize the application to your desired shade. Light to dark and everything in between. NEVER Orange. Never.
Big thank you to Amanda for agreeing to have her images posted on the blog. And thank you to Romi for shooting on such short notice.
Click here for more info.